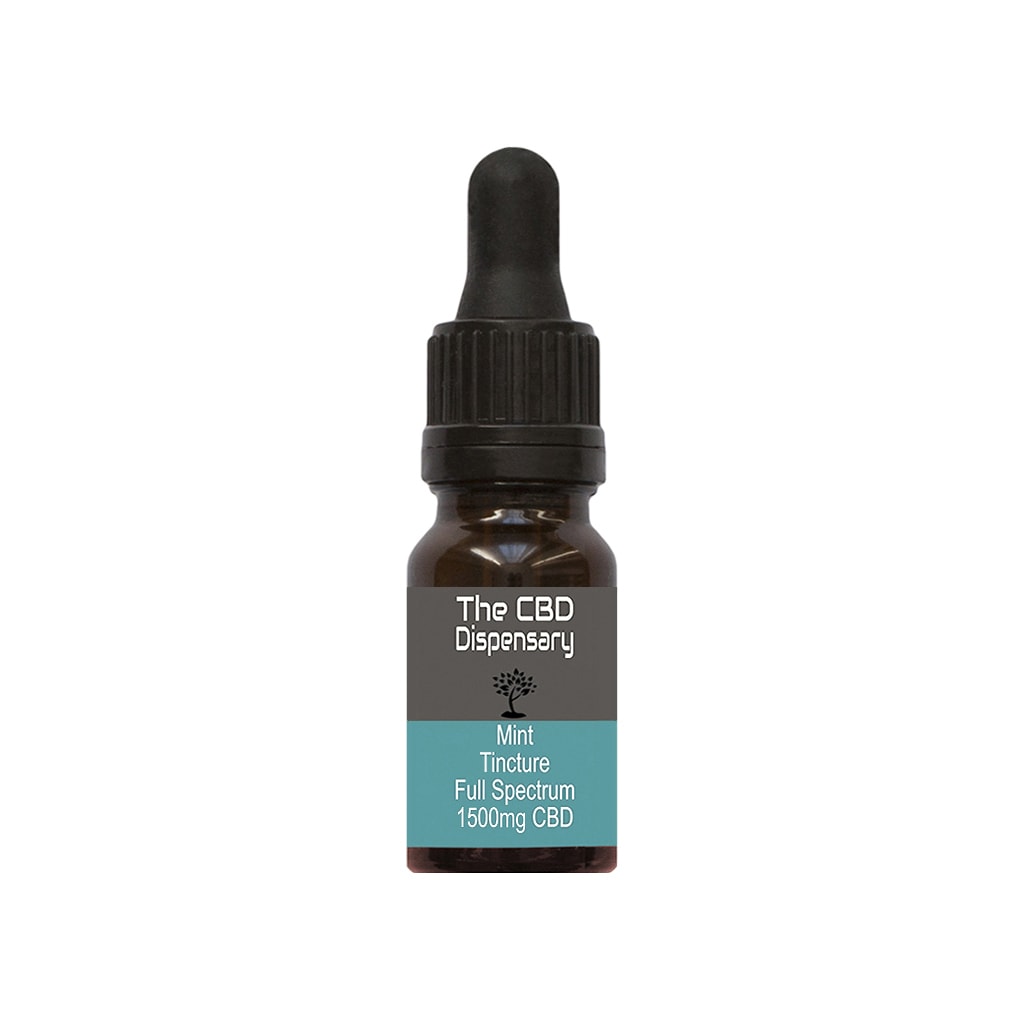 CBD Oil Mint Flavour
DESCRIPTION:
The CBD Dispensary natural CBD Oil Mint Tincture is Infused with Peppermint.
 Premium quality CBD Oil,
Made from full spectrum industrial Hemp.
The pepper mint used is not over powering, just subtle enough to remove the earthy taste that some users of CBD find repulsive.

Whether you're taking under the tongue for maximum absorption or mixing with your morning smoothie, this mixture of CBD and MCT oil

Is a fast and convenient way to get your daily CBD dose.
KEY FACTS:
TOTAL CBD                  WEIGHT/ VOLUME.                  STRENGTH.                      
1000 mg                             10ml                                        100mg/ml
1500 mg                             10ml                                        150mg/ml
PRODUCT QUALITY AND SAFETY:
All of our products are extremely safe, guaranteed to be a pure, unaltered products with no synthetics.
Our CBD Oils are created with the Finest natural whole plant concentrate infused providing lasting relaxation to a demanding day.

Best CBD mint Oil online Made from Full Spectrum Extract.
Will CBD HELP MY SPECIFIC CONDITION?
Current regulations prevent us from making claims about whether or not CBD oil can help with your specific conditions.
There is, however, ample information online. We also recommend that everyone should speak with their doctor.
https://3kingscbd.com/can-cbd-help-in-the-fight-against-parkinsons-diease
HOW TO USE:
Start with 1 drop twice a day
Increase to 2 drops twice a day after 5 days use.
Increase the number of drops as desired.
Repeat until the maximum of 8 drops per day is reached.
Place drops directly underneath tongue and leave for 30 to 60 seconds before swallowing.

For maximum absorption use CBD Oils sublingually (under the tongue).
INGREDIENTS:
Full Spectrum
Kosher Fractionated Coconut Oil (MCT Oil),
Full spectrum CBD Oil infused with pepper mint
RECOMMENDED STORAGE:
To maintain CBD Oil/tincture, purity, store at room temperature, and out of sunlight.
For best results, keep product in a cool, dark place.
Exposure to heat or sunlight may cause degradation or loss of potency.
WARNING:
Do not take if pregnant or lactating.
Allergen Information: Manufactured in a facility which produces products that may contain nuts, dairy, wheat, gluten, egg and soy products.
Always consult a medical doctor before modifying your diet or using any new product.
This product is not intended to diagnose, treat, cure, or prevent any disease.These statements have not been evaluated by the food and drug administration.
MUST BE 18 YEARS OR OVER TO PURCHASE THIS PRODUCT
https://www.instagram.com/thecbddispensary.online