Blueberry Eliquid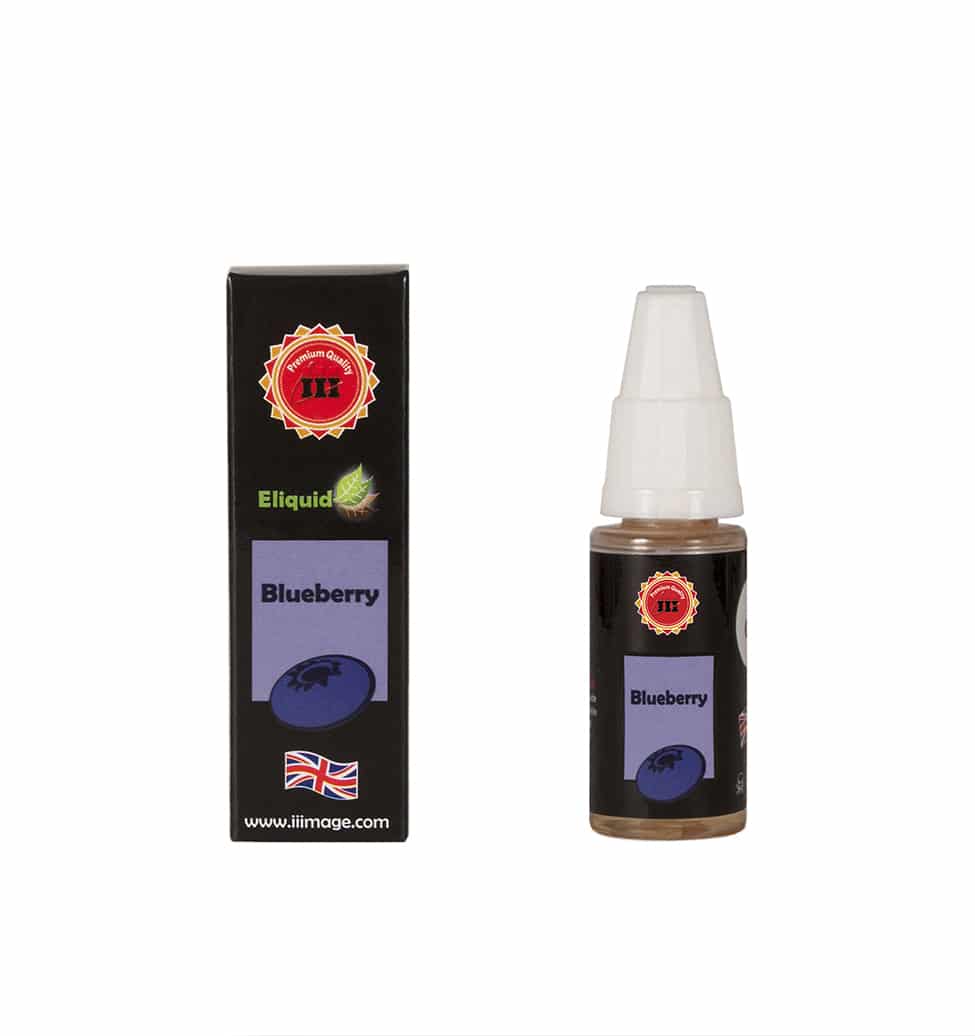 Description:
iiimage Eliquids, are Premium quality made from 70%VG/30PG.
Perfect for the avid Vaper, wanting to vape the Best Blueberry Flavoured  Eliquids.
These Blueberry flavour Eliquids are perfect for mixing with your favourite Eliquids or by themselves. BUY ONLINE NOW.
Bottle Type : Plastic with child-Proof  Bottle.
Each final product is tested to guarantee strength as labelled, with the absence of microbial impurities.
Best Fruity flavour eliquid
TASTE:
Blueberry is an Exceptional E-liquid

full flavoured

Fruity

Sweet

Refined

Ideal if you are a fruity lover.
KEY FACTS:
   WEIGHT/ VOLUME.                 STRENGTH.
    10 ml                                   0 mg
    10 ml                                   3mg
    20ml                                     6mg
    20ml                                     9mg
    20ml                                    12mg
    10ml                                    18mg
PRODUCT QUALITY AND SAFETY:
All of our products are extremely safe, guaranteed to be a pure, unaltered products with no synthetics.

These Eliquids are created with the Finest natural whole plant concentrate.

Providing lasting relaxation to a demanding day.

Made from 70% VG /30%PG

Our Eliquids are manufactured in the USA and tested to ensure pharmaceutical grade standards

Each product is tested and comes with a guaranteed nicotine content, as labelled 0mg, 3mg,6mg,9mg,12mg and 18mg
MOOD:
A perfect way to relax after an exhausting day!
These Eliquids are perfect for Vaping. 
Made from 100% Organic VG.
A convenient  way to Vape your favourite flavour eliquid and get your daily Nicotine dose.
HOW TO USE:
Mix with your favourite Eliquid, or
Apply to coil. or
Fill tank directly.
Repeat as desired,
Product effects vary by consumer.
INGREDIENTS:
PG/VG: 50/50 Mix.
No animal extracts.
No DEG(Diethylene  glycol).
Childproof Caps.
Contains naturals and artificial flavourings.
No Diacetyl.
TDP Compliant.
Made in the USA
RECOMMENDED STORAGE:
To maintain Vape Eliquids, purity, store at room temperature, and out of sunlight.
For best results, keep product in a cool, dark place.
Exposure to heat or sunlight may cause degradation or loss of potency
WARNING:
Do not take if pregnant or lactating.
Allergen Information: Manufactured in a facility which produces products that may contain nuts, dairy, wheat, gluten, egg and soy products.
Always consult a medical Doctor before modifying your diet or using any new product.
This product is not intended to diagnose, treat, cure, or prevent any disease. These statements have not been evaluated by the food and drug administration
MUST BE 18 YEARS OR OVER TO PURCHASE THIS PRODUCT
Warranty:
Please note that we are unable to accept on returns e-liquid that have been unsealed or
Used in any way, as this would constitute a health and safety risk due to hygiene purposes.
https://www.instagram.com/thecbddispensary.online