Vaporesso LUXE PM40 Pod Kit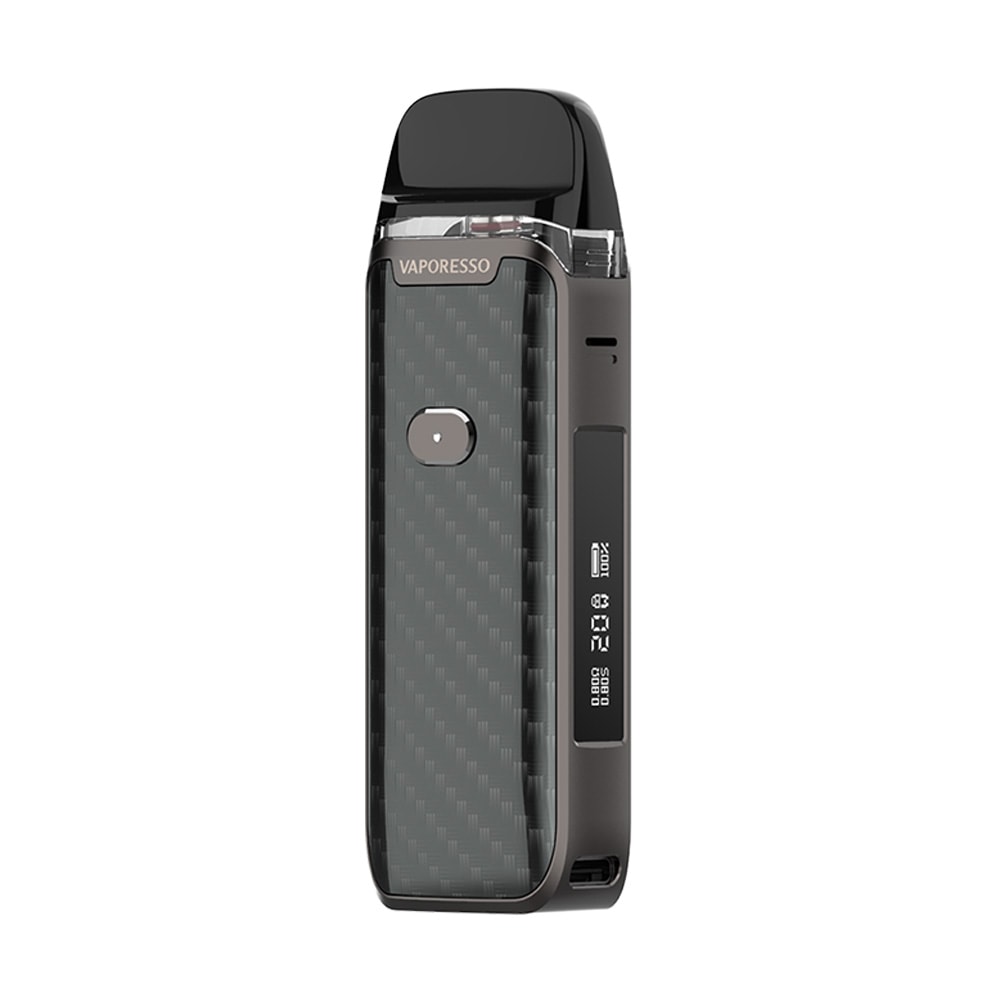 DESCRIPTION:
This Vaporesso LUXE PM40 Pod Kit is idle for Vaping our Cannapresso CBD Vape E-liquids, small, powerful, compact and a built quality that cannot be rivalled, reliable.The Vaporesso LUXE PM40 Pod kit,  packing a revolutionary Turbo Boosting Tech, adjustable airflow & wattage, and GTX coils to satisfy you with every inhalation. Adopting the unique anti-leakage mechanism and 1800mAh high-density battery in the pocketable body, Vaporesso LUXE PM40 brings you a worry less vaping experience. Meanwhile, the top filling system, visible cartridge and replaceable coil make it user-friendly.
KEY FACTS:
BEST CBD VAPE ELIQUID KIT THE Vaporesso  LUXE PM40 Pod Kit 1800mAh
Top filling visible cartridge, with e-liquid self-circulation system & adjustable airflow
GTX 0.6/0.8Ω coil, for delivering pure flavor smoothly
1800mAh built-in battery, output power 5-40W
Turbo boosting tech to generate more powerful output
Pocketable size, to feel free on the go; holographic IML Panel
Physical Parameter:
Size: 96.45 x 30.6 x 21.5mm

Capacity: 4ml/2ml(TPD/UK)

Resistance: 0.6/0.8Ω

Battery: 1800mA




Colours:

 Silver.
Carbon Fiber Black


Product Quality and safety:

All of our products are extremely safe, guaranteed to be of the highest quality, the Vaporesso LUXE PM40 Pod Kit 1800 mAh is not exception. Rest be assured that you can vape using our Cannapresso CBD Vape E-liquid without any reservations.

MOOD:

A perfect way to relax after an exhausting day! This vape device coupled with a Great CBD Vape E-liquid will elevate you mood and keep you smiling.

We offer a choice of natural flavours to choose from our exceptional range of CBD Vape E-liquids;

Mango,
Strawberry,
Grape and
Tobacco.


HOW TO USE:

The Vaporesso LUXE PM40 Pod Kit come with a manual please take the time and read thoroughly before using.
Conservative dosing is highly recommended to determine your personal psychoactive effect when using our Cannapresso CBD Vape E-liquids


RECOMMENDED STORAGE:

To maintain, efficiency, store at room temperature, and out of sunlight.
For best results, keep product in a cool, dark place.
Exposure to heat or sunlight may cause degradation or loss of potency.

WARNING:

Do not use if pregnant or lactating.
Allergen Information: Manufactured in a facility which produces products that may contain nuts, dairy, wheat, gluten, egg and soy products.
Always consult a medical doctor before modifying your diet or using any new product.
This product is not intended to diagnose, treat, cure, or prevent any disease. These statements have not been evaluated by the food and drug administration
MUST BE 18 TEARS OR OVER TO PURCHASE THIS PRODUCT.