Innokin Prism S Coil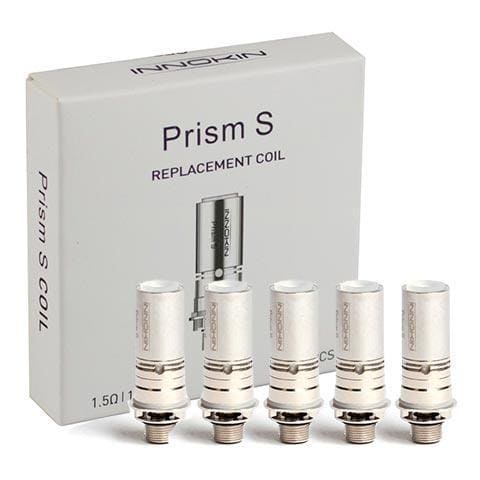 Product Details:

The Innokin Prisms S  Coil  uses a revolutionary new coil design that frees up even more restriction in the airflow by eliminating the need for a static chimney within the tank itself.
This results in an expanded flavour profile and increased vapour production.
Prism S replacement coils are for the T20S tank.
These replacement coils have a resistance of 0.8Ω and 1.5Ω, made of Japanese organic cotton.
Thanks to the "No-Spill Coil Swap System."
These coils will not fit the Endura T20 Kit, T18(E) or T22(E) Kit.
Product Specification: Innokin
1 x 5 PCS of Prism S Coils
Features:
New revolutionary Design 
Great Flavour
Great Vapour Production
Available:
0.8Ω dual coils
Optimised for 16-18 watts of power

1.5Ω dual coils

Optimised for 13-14 watts of power
Compatibility:
For use with the Innokin Prism S Tank
Warranty:
For information regarding our terms and conditions for warranty please click here.
https://www.facebook.com/watch