Ovns Disposables:
Description: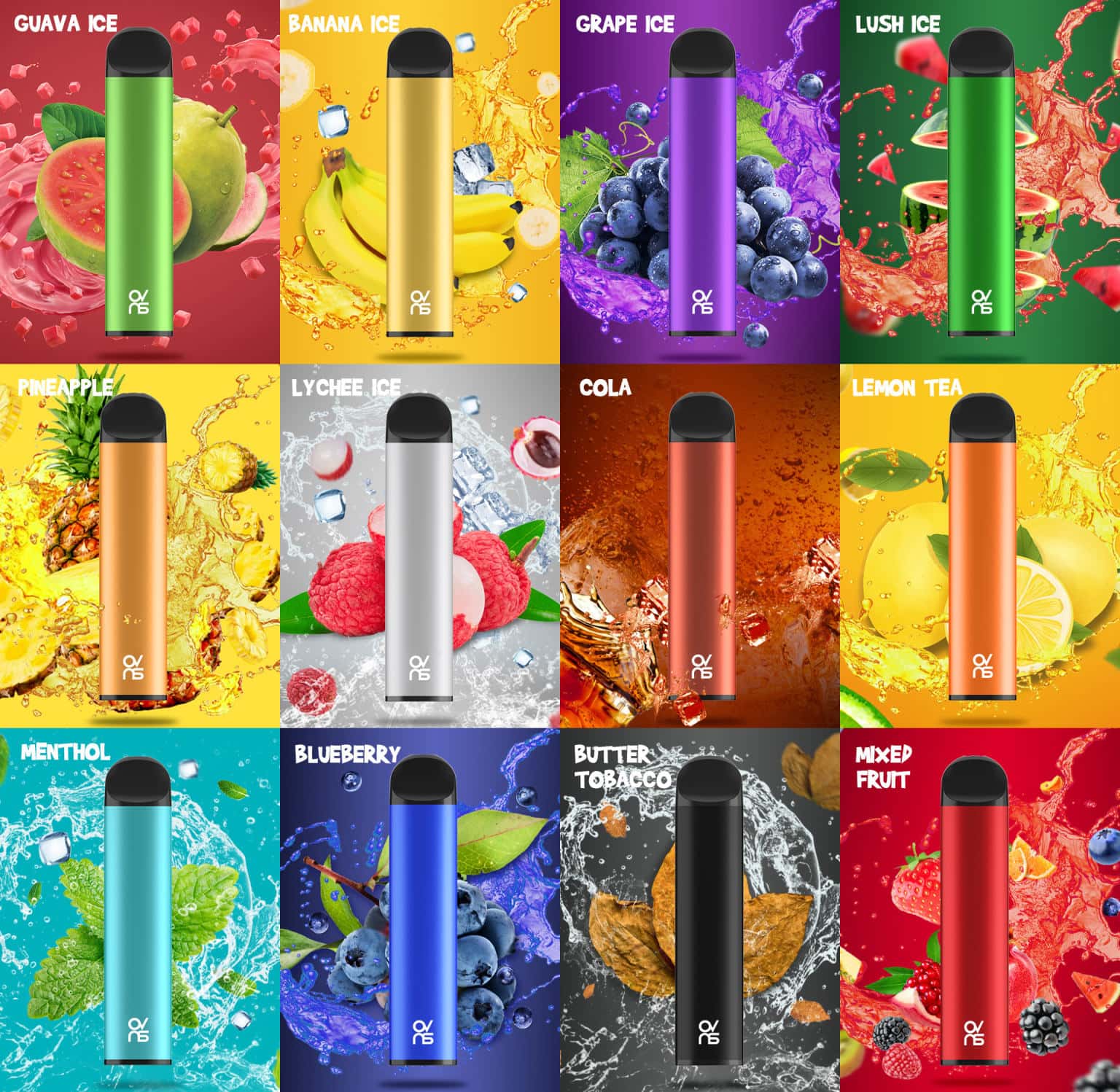 Tired of disposable pod devices burning out in 1 day?
Look No further!
OVNS Plus Disposables vape 500, 600, 2500 Puffs is the answer to your problems!
OVNS Plus Disposable Pods provides an extensive range of amazing flavours.
Ovns Plus Disposable vape pods rival Geek vape disposable.
Key Facts:
Product Name : OVNS Disposables

Coil : 1.5ohm( Nickel chromium wire )

Size(mm): 15.2; H=109.8

Material :Shell: PC+ Aluminium

Great Battery Capacity
Flavours: available:
Pink Lemonade
Tropical mango

Lush ice

Blueberry

Lychee Ice
Marlboro
Orange Soda
Blueberry and Sour Raspberry
Choice of Puffs:
RECOMMENDED STORAGE:
To maintain eliquid, purity, store at room temperature, and out of sunlight.
For best results, keep product in a cool, dark place.
Exposure to heat or sunlight may cause degradation or loss of potency.
WARNING:
Do not take if pregnant or lactating.
Allergen Information: Manufactured in a facility which produces products that may contain nuts, dairy, wheat, gluten, egg and soy products.
Always consult a medical doctor before modifying your diet or using any new product.
This product is not intended to diagnose, treat, cure, or prevent any disease. These statements have not been evaluated by the food and drug administration
MUST BE 18 TEARS OR OVER TO PURCHASE THIS PRODUCT.
DONOT exceed more than 2 per serving.
Delta power user experience varies with each user impairment sensitivity